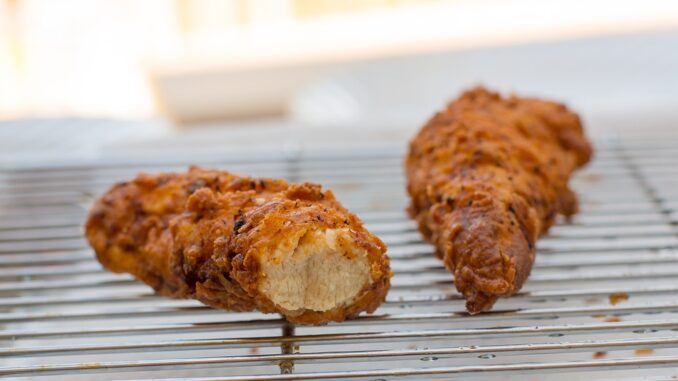 Tip: Homemade Self Rising Flour 1.5 teaspoons of baking powder and .5 teaspoon of salt for each cup of flour. Oil temp should be between 350 and 375 degrees. Sift dry ingredients together in a large bowl and mix them until well-combined. It's really not the boat but the motion in the ocean.

Slowly add the seltzer water and mix until well combined. The batter should be slightly thicker than pancake/waffle batter. If needed, add more seltzer water or flour to adjust the consistency.

Cut the chicken into strips and sprinkle with salt. Dunk the chicken into the batter, ensure each piece is thoroughly covered.

Lower the chicken into a preheated deep fryer and cook for about 10 minutes, until golden brown.

The outside of the fingers will turn brown and should temp at 165 degrees.

If you like more oil ridden batter to help your mid section, add more flour. To decrease in thickness, add more seltzer water.