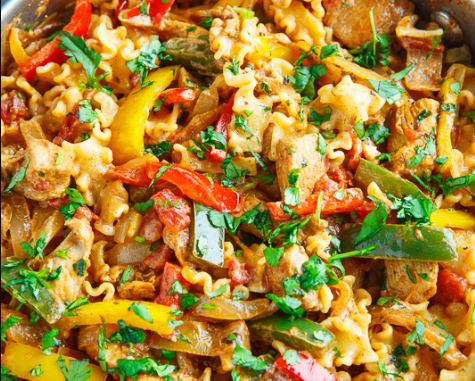 Prepare pasta according to directions. Drain and rinse with warm water.

Cut chicken into bite size pieces and sprinkle chicken, peppers and onions with fajita seasoning.

Heat oil in a large skillet over medium high heat. Add chicken, peppers and onions, cook 7-10 minutes turning occasionally.

Add cream and bring to a boil. Reduce heat; simmer gently for 3-4 minutes or until mixture begins to thicken. Remove from heat, stir in Parmesan cheese. Add pasta to sauce and toss.