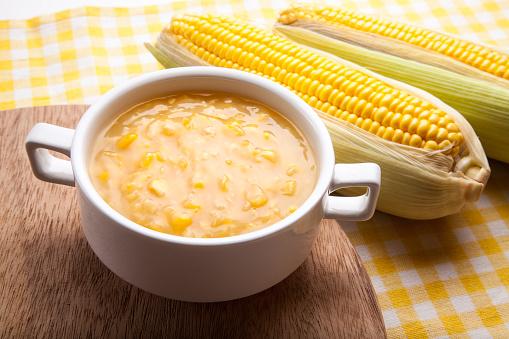 Heat the butter in a large saucepan over medium-hih heat. Add the onions, carrots, and celery. Cook until tender 8-10 minutes.

Mix in the garlic, thyme and flour and cook until flour is lightly browned, about 2-3 minutes.

Slowly stir in broth deg-lazing the pan and you go. Add the half and half and potatoes, bringing to a boil. Reduce heat and simmer until potatoes are tender 10 to 12 minutes.

Add the ham and corn, cook until heated and season with salt and pepper.

Cook bacon and set aside for garnish.